Usually, we attribute it to static electricity. But still. It's a nice thing to do. A supportive thing to do.
Which is all to say that….
GUYS! The Revolution of Every Day is now available for pre-order on Amazon!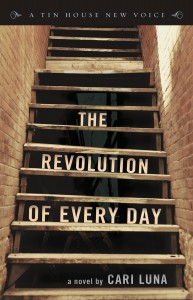 I'll let you know as soon as it's available from non-Amazon sources, like Powell's and IndieBound. I'll also let you know when the Kindle edition is up for pre-order.