Hey! I'm so used to spouting off on Twitter and Facebook that I sometimes forget there are people keeping tabs on me over here instead. So let's play a bit of catchup.
I'm heading back out on tour. If you live in the Pacific Northwest, we stand a decent chance of running into each other. I'll be in Seattle for the AWP conference 2/26 to 3/2, then am getting in a rental car with D. Foy on a small-press-fueled Pacific Northwest road trip. Check out the dates and details on my Events page. Please come out and say hi! And if you can't make it, keep tabs on us on Twitter and Facebook with the #LunaAndFoy hashtag. There'll be blog posts, videos, and general hijinks. We're going to see how much trouble a couple of middle-aged authors can get into when left unsupervised.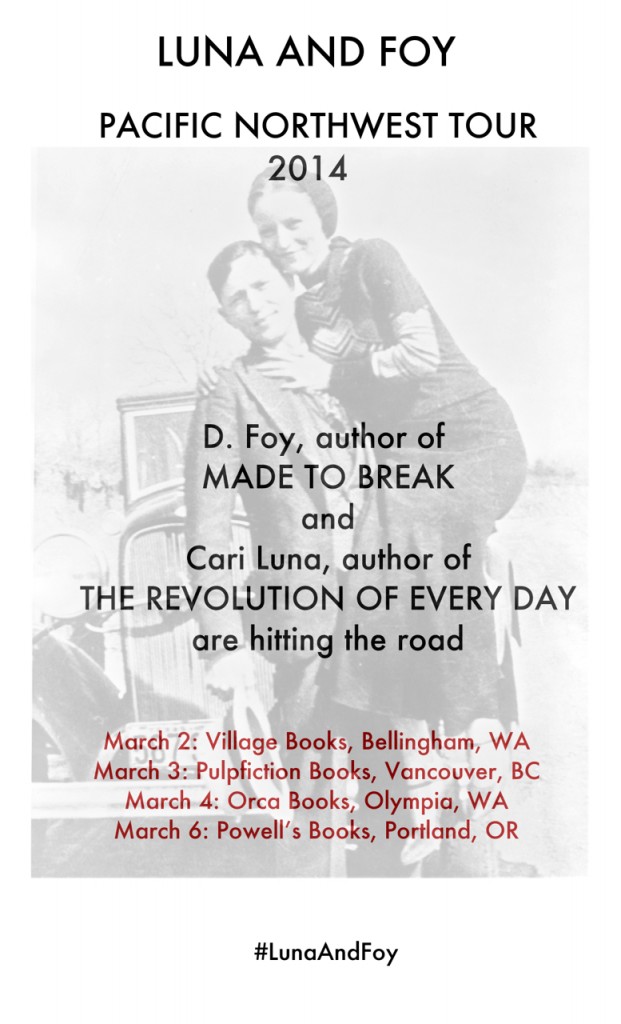 Also, I've done a few interviews recently, and published some essays, and I've done a lousy job of sharing that with the blog, I know.
Interviews:
The Austin Review
Brooklyn Based
Busking at the Seams
Essays:
Uprise Books Project
Nailed Magazine