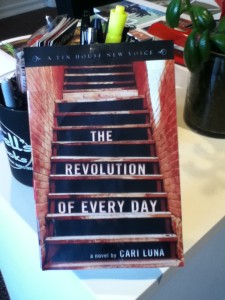 I walked into the Tin House office today to pick up Nanci McCloskey, the Director of Publicity, for a coffee meeting and this was waiting for me. My editor, Meg, had it all set up on the edge of the front desk to ambush me.
My book has a cover, and it's fucking perfect.
Yes, I cried a little bit.
Thanks to the designer, Jakob Vala, who jumped through all kinds of photo-hunting hoops to get this cover done. I couldn't imagine anything better than this. It's exactly right.