This time next week I'll be on the red-eye to New York to attend Book Expo America. I've never been away from the kids before. Look at these faces. How could I possibly leave these faces?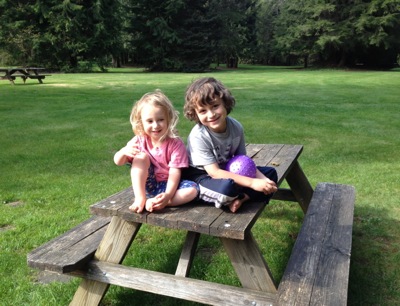 I adore them. I'll miss them terribly. I'll probably miss them so much I'll cry.
You know what else I'm going to do, though?
1. Eat when I'm hungry.
2. Not cook when I'm not hungry.
3. Eat with two hands, with no one sitting on my lap, and while my food is still hot.
4. Sleep alone.
5. That bears repeating: Sleep Alone.
It's going to be an incredibly busy week filled with readings and signings and meetings and book parties and seeing friends and family, but there will also be moments when I'll get to just be…alone. I haven't been alone like that in seven years. I'm ready for some of that.